How much will my marketing cost?
What's it gonna cost me?
That's a fair question when it comes to purchasing dental marketing services from Golden Proportions Marketing. There are two ways we can answer that for you. Exactly… and not so exactly.
Exact Pricing

We are completely transparent about our pricing. While we'd love to just post a price list on our website, there would be a myriad of possible pricing options based on what, exactly, you might need.

Rather than taking a guess at what your dental marketing cost would be, let us give you an EXACT price instead.

We welcome pricing requests from anyone for any services at any time. And it's easy to do! Just use our simple price quote form and we'll get back to you with the information within two business days (probably sooner).
Not-So-Exact Pricing

If you're just trying to get an "idea," or are not really sure what, exactly, you may need, then we can give you a general range of what your pricing might look like. Here are some common scenarios…

If you are a startup practice, and want to get established with the essential elements you need to build your brand and start generating new patients, we have packages available that start around $1100 per month up to $2200 per month.

If you are just looking for a straightforward website and digital marketing, we have digital marketing packages that start around $1300 per month but can range up to $2800 per month.

If you are a practice that is ready to take a fully customized, strategic approach to your marketing, we start with a marketing audit/plan, which we charge $500 for. Practices at this level typically invest at least $3000 per month on their marketing to achieve their goals.
Factors Affecting Your Marketing Budget
If you're wondering whether you'd fall in the low or high end of the above ranges, there are a lot of factors that go into determining what your marketing budget should be.
01.
Your goals
What are you trying to achieve and what will it take to hit those goals?
02.
Your market area
Media costs (e.g., Google, Facebook, local media) are impacted by the size of your market and the amount of local competition.
03.
Your collections
Budget recommendations will typically range anywhere from 3-7% of your collections but are also paired with the factors previously mentioned.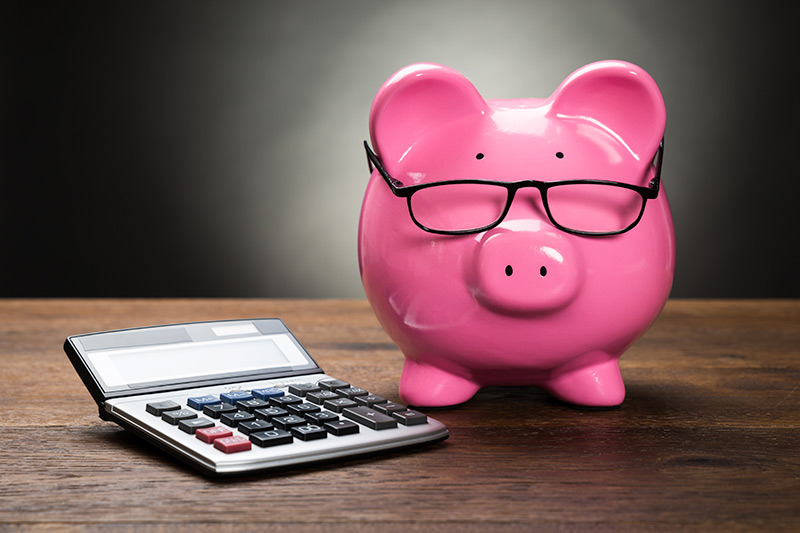 Get Your Exact Price Below:
Other Factors to Keep In Mind:
You may also need to invest more up-front if you're making a significant change or upgrade to your marketing. Once your foundational needs (e.g., new brand, website, campaign development) and set up costs are taken care of, you will likely see a reduction in your overall cost. You can pocket those savings, or reinvest them into additional marketing for additional growth.
To help you with your up-front dental marketing costs, we also offer 0% interest-free financing for a year on most programs. After that, you can switch over to our streamlined monthly billing process for recurring services.